24
October 16th, 2008
[In between preparing for the Irishmen's arrival, Blog Action Day, Movember and in our spare time running around Errol HQ singing "THE WORLD CUP IS COMING, THE WORLD CUP IS COMING!", we realised it's been a while since we did an Errol Awards post. So in true Errol style, we delegated, and got regular Guest Blogger Bree to do our dirty work. Get ready to meet the nominees for this year's Caramel Delicious Award for Best Skin in League.]
That's right, bitch is back! I know you all missed me, and even if you didn't, just pretend you did to keep a girl happy. With my return, I bring you a lovely little tale of a little munchkin and his first big solo adventure.
That's right kids, little Lachie made his first trip to Brisbane … everyone say it with me, aww!! Kiki and Sassy did the obsessive motherly thing, and delivered him safely to the VirginBlue gate and waited, embraced with tears flowing down their cheeks as their little man prepared to board his first solo interstate flight.
Head stewardess Fiona called for all unaccompanied children to report for check in and she took scared little Lachie by the hand and guided him to his seat at the back of the plane. She gave the little munchkin a colouring activities pack, something similar to the one given to SBW and Khoder on their escape flight.
Unlike SBW who struggled to complete the activities pack, smart little Lachie annihilated it in record time and spent the rest of the time chatting up talking to the lovely flight attendants who were, of course totally smitten with our Lachie.
Upon touchdown in Brisbane, Lachie grabbed his bag and bolted off the plane to me, anxiously awaiting his arrival. After hugs and tears all around at the safe arrival of the little man, we made a quick phone call to HQ to inform them of his arrival and then went to work.
Four days later, a few cutesy G rated flicks, and all the children's sights in Brisbane ticked off the list (as well as all the work things, of course), I bid farewell to Lachie.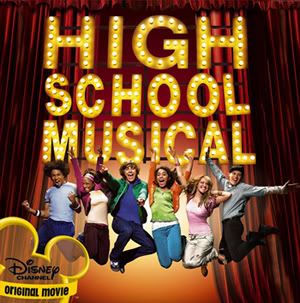 Just when I thought the Queensland office was getting back to normal, intern Joel Moon came in, with his bags packed, to bid me farewell. It was a short but marvelous partnership and it is with great sadness that Joel leaves these shores.
It was tres sad watching him leave the office for the last time. Pants off Friday just won't be the same… ever again. Luckily for me, he is still in the running for the Caramel Delicious Errol, and for him that he has a week with the kids in Sydney before heading to NZ. So fear not kiddies, his association with Errol isn't over yet!
mmm… caramel
Speaking of which, it is my job to introduce you to the five cuddly kids in the NRL that we all want to make a skin suit out of.
It's been a grand year for the caramel deliciouseses that grace the NRL, what with Willie Mason going MIA in Origin for … what, the 5th year in a row?  And Scotty Prince breaking yet another bone.
Or Reni Maitua – well he plays for the Bulldogs, need I say more? And Joel Moon who only managed a handful of first grade games, even though he was considered the next big thing by the Broncos.
Oh, and lets not forget Ashton Sims dropping the ball which eventually cost the Broncos their 2008 campaign (not that I blame him, I swear)… But seriously, all this aside, these boys have skin to die for (and of course I mean that it the creepiest most axe murderer-ish way possible).  We love them no matter how indifferent their seasons were.
Me, an axe murderer… Never!!
WILLIE MASON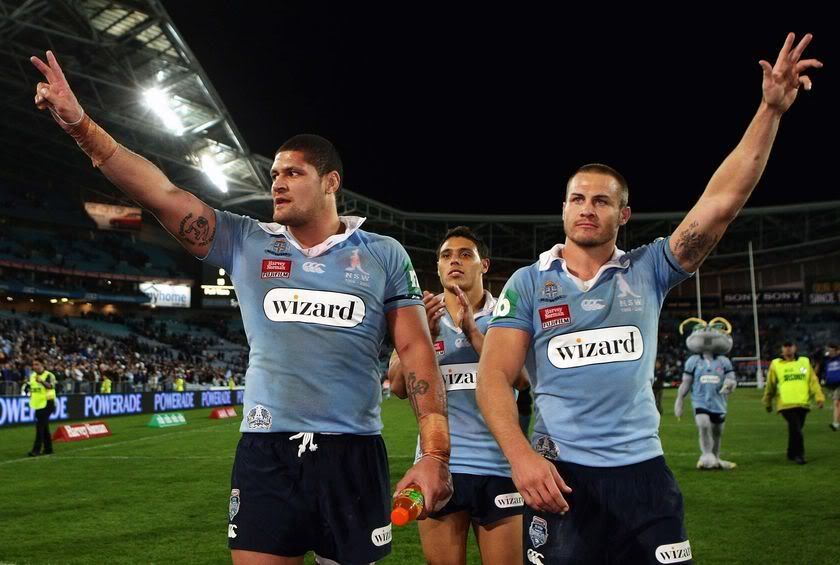 Blinded by the Blue…
Big Willie (lol, Willie) it pains me to use this photo of you.  It hurts me deeply. The shade of your shirt hurts my eyes.
Coming from the pastiest person you are ever going to meet, believe me making a skin suit out of his gorgeous chocolatey skin would be tres fantastic. However, Willie, don't for one second think that this means I like you… Because I don't… You just have beautiful skin, that is all.
RENI MAITUA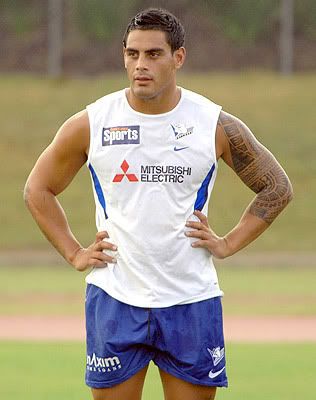 If Willie is the Chocolate, Reni is the Mocha of this family of delicious skinned boys.  Mmm, mocha.
Don't get me wrong, I am definitely not opposed to tattoos, but I feel Reni's arm full of ink takes away from all of his gorgeous mocha-ness. Bitch please, how can I make a suit outta you when your arm is all inked up?!
SCOTT PRINCE
pic: Remco Jansen/Studio Ultra
Bitch is fabulous, what more can I say?
In keeping with the family theme, I like to think of Scotty as the coffee with a splash of strawberry. He's got that gorgeous coffee-esque skin, but that added sweetness, which is where the strawberry comes in (if you need further proof as to his sweetness just check out the 'Snuggliest Man in League' post).
And fear not, Scotty's minimal ink isn't enough to get my panties in a twist, unlike someone else we all know… *cough* Reni.
JOEL MOON
Getting past the sadness of Billy's last day in office, let us concentrate on the skin that covers that bod of his.
I like to think of Billy as the Milo of the family. Now at first you might be thinking, 'what the?' but let me explain. Where adults sit down for a coffee, kids have a milo, no? And with Billy being the youngest of our nominees I think it only fitting that he be considered the junior version of coffee. Now don't be thinking that because milo is lumpy that Joel has lumpy bumpy skin. Because he doesn't, he still has that gorgeous caramel skin that is required of our nominees.
Now Billy also has a bit of ink here and there. He's not quite as inked up as old mate Reni, but there's still a little bit too much ink for that perfect skin suit… Or are we starting to think, given the number of tattoos on all the contestants that tattoos are no issue for our skin suits?  SO MANY QUESTIONS.
ASHTON SIMS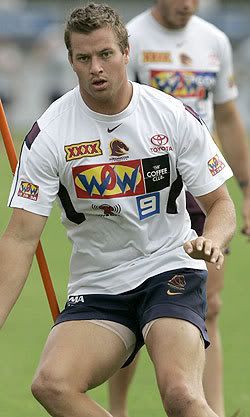 The only 'clean' nominee of the bunch (Wait does this mean he gets the award by default? Or are we not worrying about the tats? Oh wait, actually Errol gets to choose.  But they are open to your suggestions).
Anyway, back to it, let me introduce you to the last family member, Mr Caramel. With his caramelly skin, and charming good looks… oh wait this isn't a personal ad… my bad!
Honestly, you can see the picture and I am sure you can all see why Ashton has the caramel title.
So. Kiddies. You've met them, you've seen them, and now you are just going to have to sit tight and wait and see who takes home the Caramel Delicious Errol.