20
December 15th, 2010
On the third day of Christmas
Oh Errol gave to me
Footy players trying to model (volume one)
If you've ever read Errol you will know our favourite thing about footy is the unintentional lolz. Rugby league is downright hysterical and if you don't see that you're a massive weirdo with no friends, it's just a scientific fact. We could list all the unintentional lolz footy has given us, but where do we even begin. Many of them we've already written about, so please busy yourselves reading our archives of amazingness. Good kids.
After our few years of working around footy, we've realised the only thing footy players look normal doing is well….playing footy. Take them off the field and they suddenly become out of place and accidentally HILARIOUS. Their off field existence is lolz enough, but what about when they try to model? I think you know the answer to that.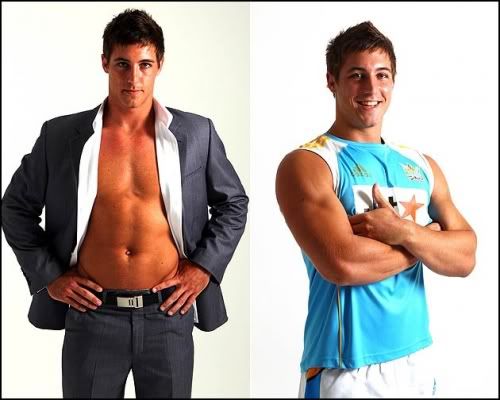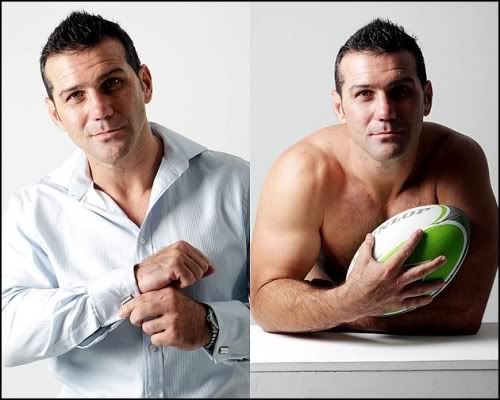 The internet tells me these photos were taken for the Gold Coast's Sexiest Man or something but obviously something happened along the way and the boys are now competing for Gold Coast's Most Embarrassing Photo. It's tough competition but i think Scott Sattler has this one in the bag. I'm 73% certain there was a wind machine involved at that photoshoot and that is amazing. Consolation points to Kayne Lawton's flurorescent orange fake tan and Scotty's teen idol pose. All that's missing is a sunflower and a kitten in a basket.
The hallmark of lolz footy modelling is of course, Lowes. Let us bathe in the glory of Matt Ballin getting his Zoolander on for them.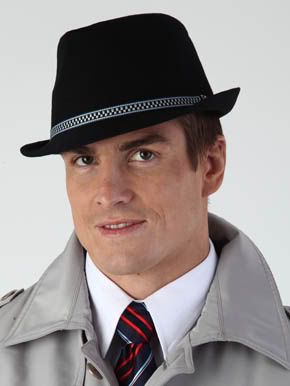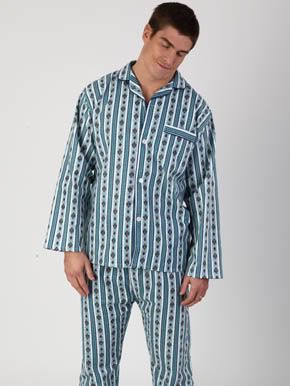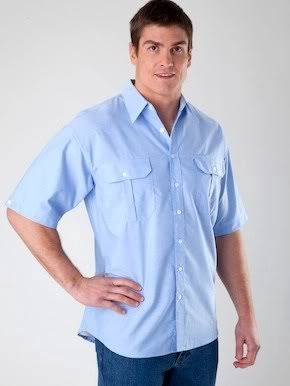 Where do I start here? Let's do them by order.
1) Well now I know to visit Lowes next time I need a detective costume for a fancy dress party.
2) AAAH! I get it! He's pretending to sleep because he's wearing pyjamas. Well played Lowes, well played indeed.
3) I have never seen a man stand like this ever. Ballin the Little Teapot!
It gets better though. Because you haven't lived until you've seen Matt Ballin model a three piece fuschia suit. Note : no this is not photoshopped.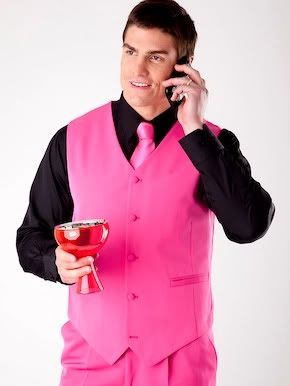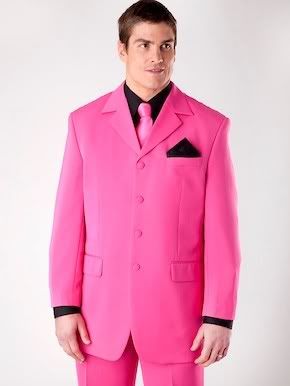 Apparently the first photo was taken when Bal was suffering some momentary Bells Palsy because I have no other explanation for what's going on in his facial region. Also…WHAT THE HELL IS HE HOLDING?
Remember Ryan Girdler? He is total babeness and our hearts and pants were sad the day he retired.
Yes, totally babing. Modelling is a perfect post footy career for him! So imagine my horror when I found these little gems…
UMMMM…….
What have you DONE to him Lowes? I know he's a bit salt and peppery these days but why have you aged him 25 years in post production? Not only is he an old man, he's a CREEPY old man. That second photo deadset looks like a lineup photo from the sex crimes unit. I'm scared. Someone hold me?
I have many, many more lolz modelling pics saved so keep a look out for volumes two, three and possibly four. And leave a comment extolling the virtues of Errol's 12 Days campaign or I'll crack the shits and revoke your post privileges.